As time passes, the abdomen can begin to bulge, and may not return to a firm, athletic look of youth, no matter how much you diet or exercise. If you are one of the many people who is tired of seeing a bulging, loose, sagging tummy zone, a tummy tuck may be the right procedure for you. The most common causes of a loose, bulging, or flabby abdomen can include:
Aging
Heredity
Pregnancy
Prior surgery
Significant fluctuations in weight
---
What are the Benefits
of a Tummy Tuck?
Our Peoria, IL tummy tuck is beneficial for many body types and people. If you have lost a significant amount of weight and now have excess skin, or you have separated abdominal muscles after pregnancy, then a tummy tuck can assist you in correcting those issues. Some of the many benefits include:
Abdominal tightening
Reduced excess skin and stretch marks
Flatter, firmer looking abdomen
Slimmer waist
What a Tummy Tuck
Won't Do
A tummy tuck is not a weight loss procedure, or a substitute for a healthy diet and exercise. Although the results of a tummy tuck are long-lasting, to maintain results requires staying at a healthy weight, exercising regularly, and eating a healthy diet. If you are planning a future pregnancy it is advised that you postpone a tummy tuck. A tummy tuck cannot correct stretch marks, although those on the lower abdomen are often removed or improved in the surgery.
Am I a Candidate
for a Tummy Tuck?
During a consultation with our double board-certified plastic surgeon, Dr. Rashid, you will be walked through the initial process of surgery and medical assessment will be performed. Dr. Rashid will answer all of your questions regarding your Peoria, IL tummy tuck and your candidacy, and planning for your procedure.
In general, you may be a good tummy tuck candidate if:
You are physically healthy and at a stable weight
You are within 20 to 30 pounds of your ideal weight
You have realistic expectations
You are a non-smoker
You are bothered by the appearance of a bulging or flabby abdomen
What Should I Expect
During Recovery?
During your tummy tuck recovery, dressings or bandages may be applied to your incisions, and you may be wrapped in an elastic bandage or a compression garment to minimize swelling and support your abdomen as it heals following surgery. Small, thin tubes may be temporarily placed under the skin to drain any excess blood or fluid.
Plan to take a week or two off work to recover after surgery, depending on how physically demanding your work is. Lifting anything more than five pounds or strenuous exercise is not allowed for up to six weeks as any strain may compromise the healing of the surgical incisions.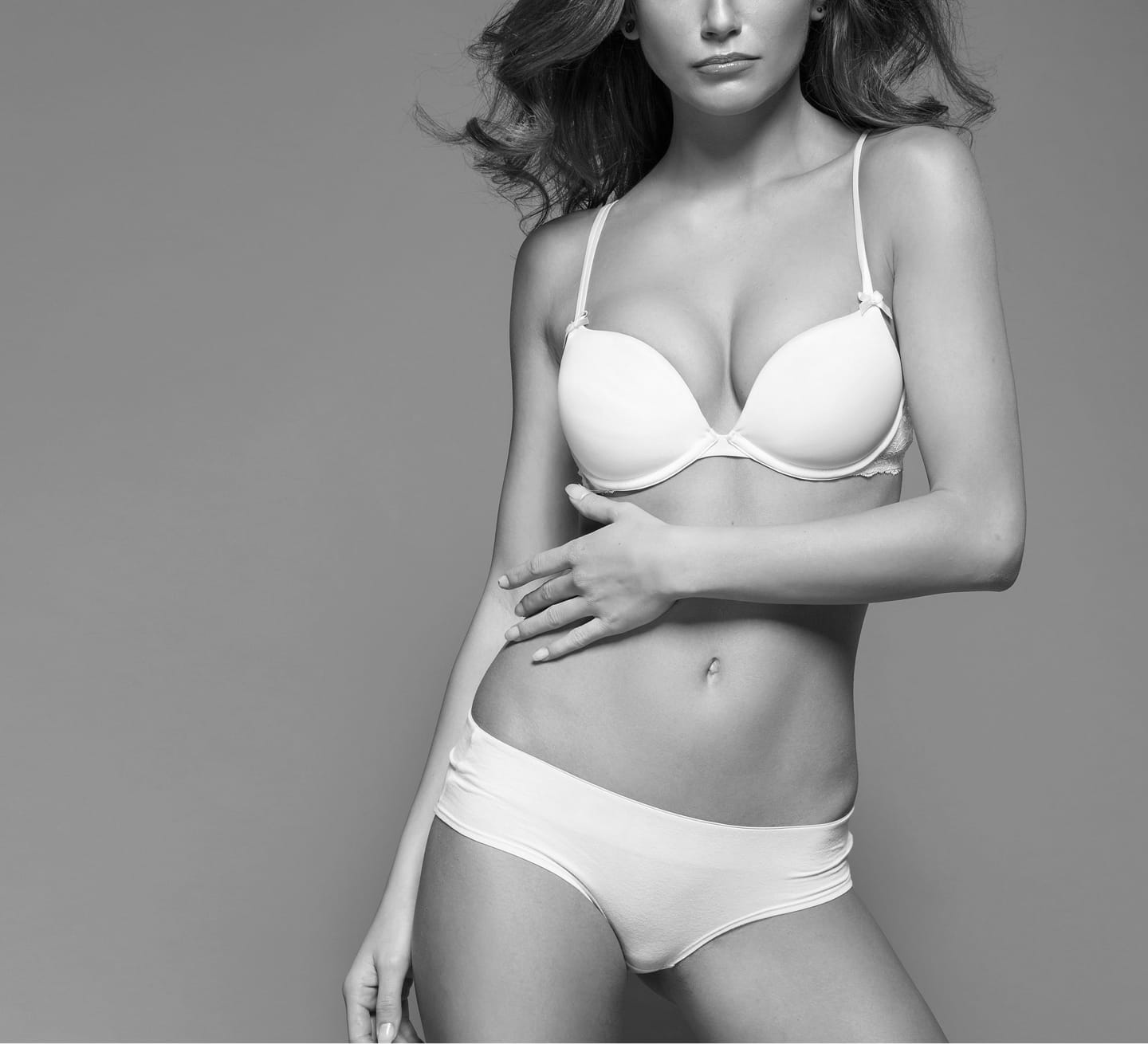 Gallery
Why Should I
Choose Dr. Rashid?
Dr. Rashid is a double board-certified plastic surgeon with years of experience.
He and his team will welcome you and guide you through the process of making your cosmetic goals a reality. Come in for a consultation with Dr. Rashid at our private, luxury plastic surgery clinic in Peoria. Dr. Rashid will answer all of your questions regarding tummy tuck surgery and evaluate your current condition to advise you how the procedure could work for you.
---