Why Choose Rashid Putman Plastic
Surgery for Breast Augmentation?
Dr. Rashid is an acclaimed plastic surgeon who consistently achieves beautiful results in breast augmentation surgery. He takes a meticulous approach to this important cosmetic surgery, with a custom surgical plan. You can be confident in his exceptional surgical skills, his dedication to achieving the results you desire, and his consistently beautiful surgical outcomes.
---
What Can Breast
Augmentation Achieve?
Breast augmentation can:
Increase fullness and projection of your breasts
Improve balance of your figure, with improved breast and hip contours
Improve your body self-image and confidence in your appearance and figure
Breast implants can be used for breast reconstruction after mastectomy or injury.
What Breast Augmentation
Surgery Won't Do
Breast augmentation cannot correct severely drooping breasts. A breast lift may be required along with a breast augmentation to achieve a youthful look to your breasts if your breasts are drooping or nipples low, pointing downwards, or exceptionally large. A breast lift is often performed at the same time as the breast augmentation or may require a separate surgery. Dr. Rashid will assist you to understand the approach that is most appropriate for you.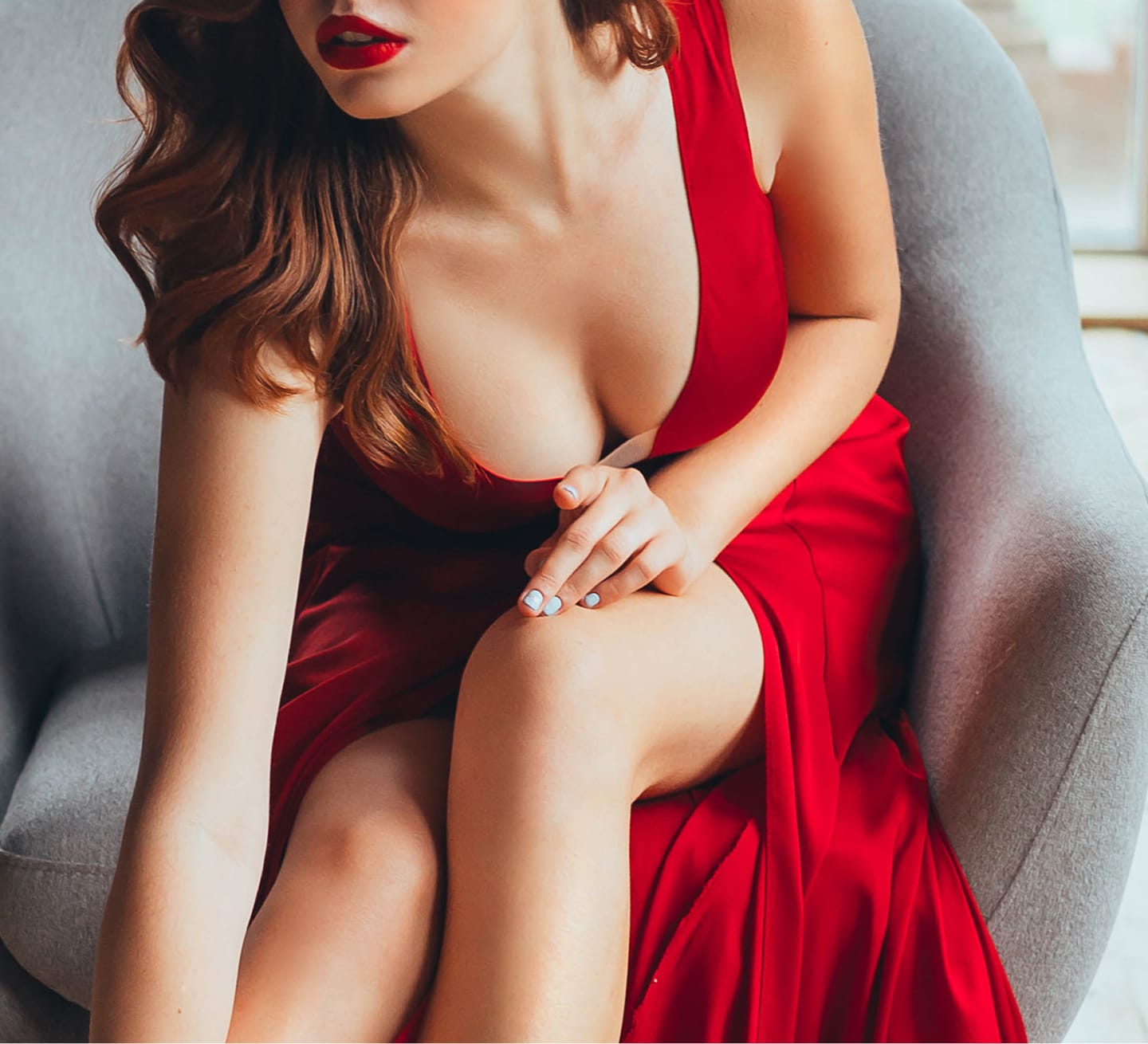 What is the Breast
Augmentation Procedure?
Every breast augmentation is a customized surgery, as every person is different. Dr. Rashid is recognized as being among the finest breast surgeons practicing in Peoria. You can be confident that your body and figure are in the hands of a highly-skilled surgeon –who cares about you as an individual.
The first step is to determine exactly what you want in size, fullness, and projection. With many, many sizes and shapes of breast implants available, this is a discussion that is a very important point in achieving a positive outcome. The procedure involves incisions placed in various locations, based upon the type and size of the implants. These incision sites include these options:
Around the areola (periareolar)
In armpit (transaxillary – only appropriate for saline implants)
In the fold beneath the breast (Inframammary)
---
The surgery is performed under general anesthesia or intravenous sedation. The surgery involves creating a surgical "pocket" into which the implant is placed, after which the incision is carefully sutured (stitched). The care with which the procedure is performed is very important; you want to avoid complications and have an outcome that looks natural and beautiful.
Types of Implants
The latest generation of breast implants are superior, last longer, and come in more shapes and sizes than ever before. The types of implants available include:
Saline
These implants are in a silicone shell and filled after placement, but do not feel quite as natural in bounce and softness as silicone.
Silicone
These are the most common choice for women who want larger breasts, as they most accurately mimic natural breast tissue in weight and bounce.
Gummy Bear
Also called "anatomical implants" or "shaped implants," these implants are filled with a specialized, more cohesive gel that holds its shape. They are manufactured in to more closely match the shape of natural breast tissue.

Gallery
Post-Surgery –
What Should I Expect?
Before you go home, you will be given specific postoperative instructions and a follow-up appointment scheduled with Dr. Rashid. Ensure you fill any prescriptions prior to your surgical appointment so you have what you need when you return home. Your prescribed medications will include pain medication. Wear your support garment (a bra or elastic band, called a bandeau) around the clock as instructed by your plastic surgeon after surgery. Follow your aftercare instructions carefully to speed your recovery.
Because it is possible to bleed into the pockets around the breast implants for the first several days, you will need to limit your physical activity for the first several days, as well as sleep or rest with your upper body elevated on pillows, a wedge, or in a reclining chair. Any post-operative pain typically subsides within a week or so, with some residual swelling that slowly diminishes as the weeks pass. It is not unusual to experience soreness and swelling for several weeks. You may resume exercise and normal activity when given the go-ahead by Dr. Rashid, usually within four to six weeks.
---
What Will My Breasts
Look Like After Breast

Augmentation Surgery?
While a breast augmentation will enhance the size of your breasts right away, the final results may take a few weeks to several months to be revealed as the swelling subsides, the implants settle, and your skin stretches to accommodate the implants. Some patients will be asked to wear a bandeau to help shape their breasts, especially if the breasts had asymmetry or they had very small breasts prior to augmentation. Incision lines may take several months, even a couple of years, to completely fade. To achieve optimal breast augmentation results, ensure you carefully follow all post-operative instructions.