Your face and neck are constantly exposed to the elements, and typically one of the first areas where the skin shows the signs of age. The neck skin is delicate and fine and can start to sag or become wrinkled and lined in the 30s and 40s, with creases appearing, followed by sagging, with fatty deposits appearing beneath your chin and on the upper section of the neck.
---
What is a Neck Lift?
The purpose of a neck lift is to remove excess skin, fat, and tissue, redefine the jawline, and restore a firm, defined appearance to your neck. A neck lift is a custom surgery, with the exact procedure employed by our skilled, board-certified plastic surgeon determined after evaluating the condition of your neck skin and tissue in a private consultation at our luxury boutique clinic in Peoria.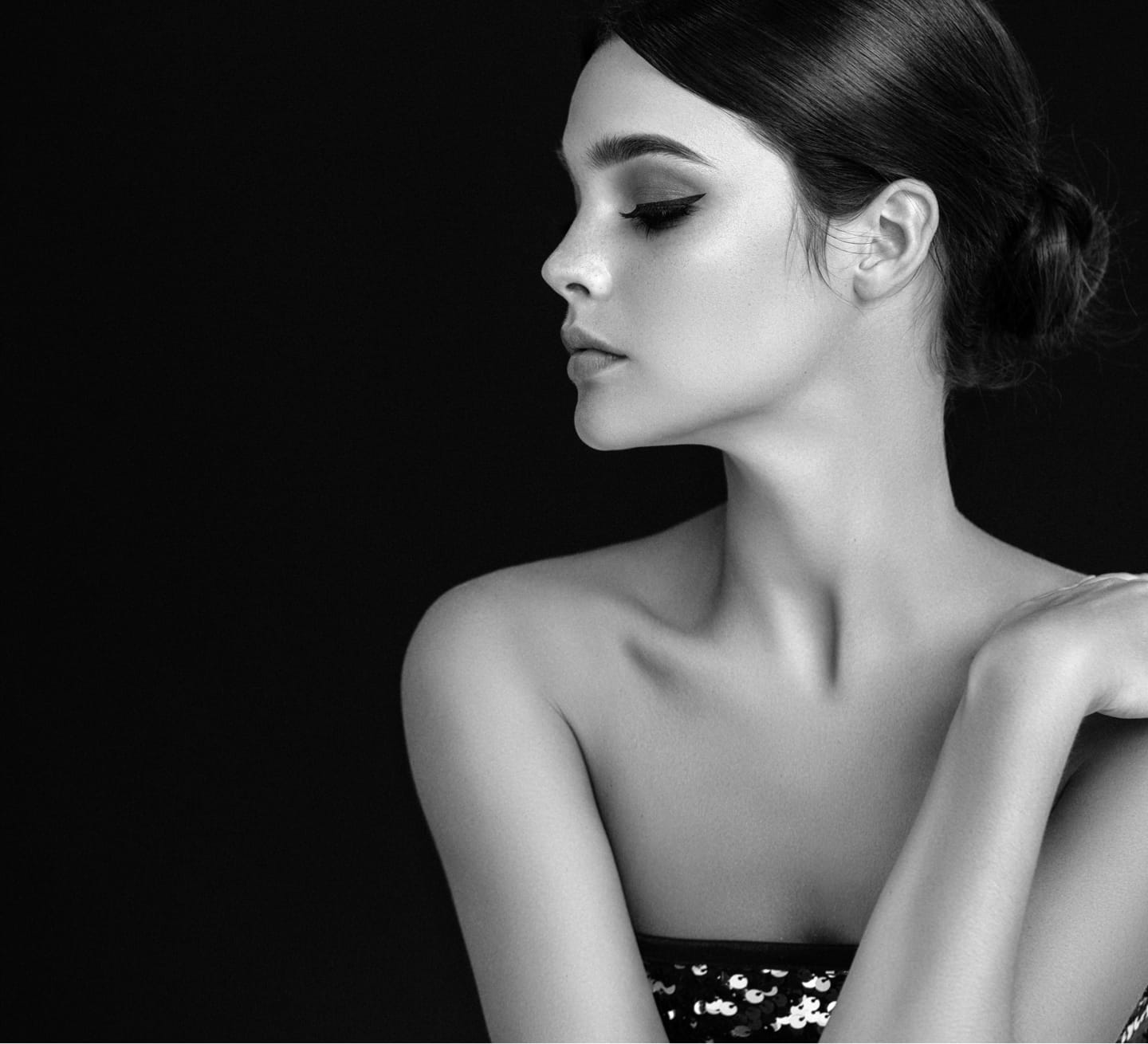 What Can a Neck Lift Treat?
A neck lift is a customized surgical procedure to address any of the following aesthetic problems:
Sagging neck tissue
Excess fat beneath the chin and on neck
Wrinkled, lined, or creased neck skin and tissue
Drooping neck skin
Vertical bands on neck
Lack of definition at jawline
"Turkey neck"
The Neck Lift Procedure:
What Does it Entail?
A neck lift is a custom procedure and often includes gentle liposuction to remove excess fat from beneath your chin and on the upper neck as a first step in restoring a firm, youthful look.
If you have sagging skin and tissue at the jawline, it will be tightened, and the excess removed (excised). If you struggle with the appearance of what is referred to as "turkey neck," this problem will be fully addressed so you no longer have drooping, lax skin affecting your appearance.
Vertical bands on your neck are created by a set of muscles called the platysma, which run along the front of the neck structure. If this structure has loosened, vertical bands appear. These muscles may require tightening to smooth the neck in your custom neck lift surgery.
---
What to Expect on the Day
of Your Neck Lift Surgery
The procedure is performed at our state-of-the-art onsite surgery center at Rashid Plastic Surgery. The day of your surgery, you will arrive early, dressed in comfortable clothing, with a top that opens in front. You will be prepared for surgery, anesthesia administered, and you will not awaken until your procedure is completed. You will become alert, with the area treated covered in bandages to keep it clean and stable during healing. Once you are fully alert, you can return home, driven by a friend or family member. Arrange for help during the first day or two and ensure you have filled all prescriptions prior to the day of surgery.

Gallery
Recovery from Neck Lift
Surgery – What is It?
You need to plan for your recovery from neck lift surgery so it proceeds quickly and smoothly, and you can get back to your life with a sleek, youthful neck appearance. Initially, your neck will feel tight and numb, and may be bruised and swollen. The bruising should fade within a week or so, and sensation will slowly return to the treated area. Plan on about a month before attending an important social event, although your neck will be greatly improved at about the two-week mark.
Every patient heals at a different rate. Following your aftercare instructions carefully will speed the process. Many patients are able to return to work in about a week. The incision lines can be covered with cosmetics and fade within about six months. Avoid sun exposure, abrasion, or tight clothing on the neck area until you are fully healed.