How Does Fat Transfer
Breast Augmentation Work?
Breast enhancement with natural fat transfer is a safe alternative to breast implant surgery and involves harvesting fat cells from another area of your body, such love handles, upper thighs, buttocks, back, or other area with an excess of fat.
---
Create a Sculpted
Figure with Fat

Transfer Augmentation

This treatment has the added benefit of slimming another body area for a more sculpted figure. Breast shape, size and asymmetry can all be resolved, with the result very natural looking, soft, and pliable – as the increase in volume is created with your own natural fat. The procedure also offers a long-term solution to stubborn fatty deposits on your body.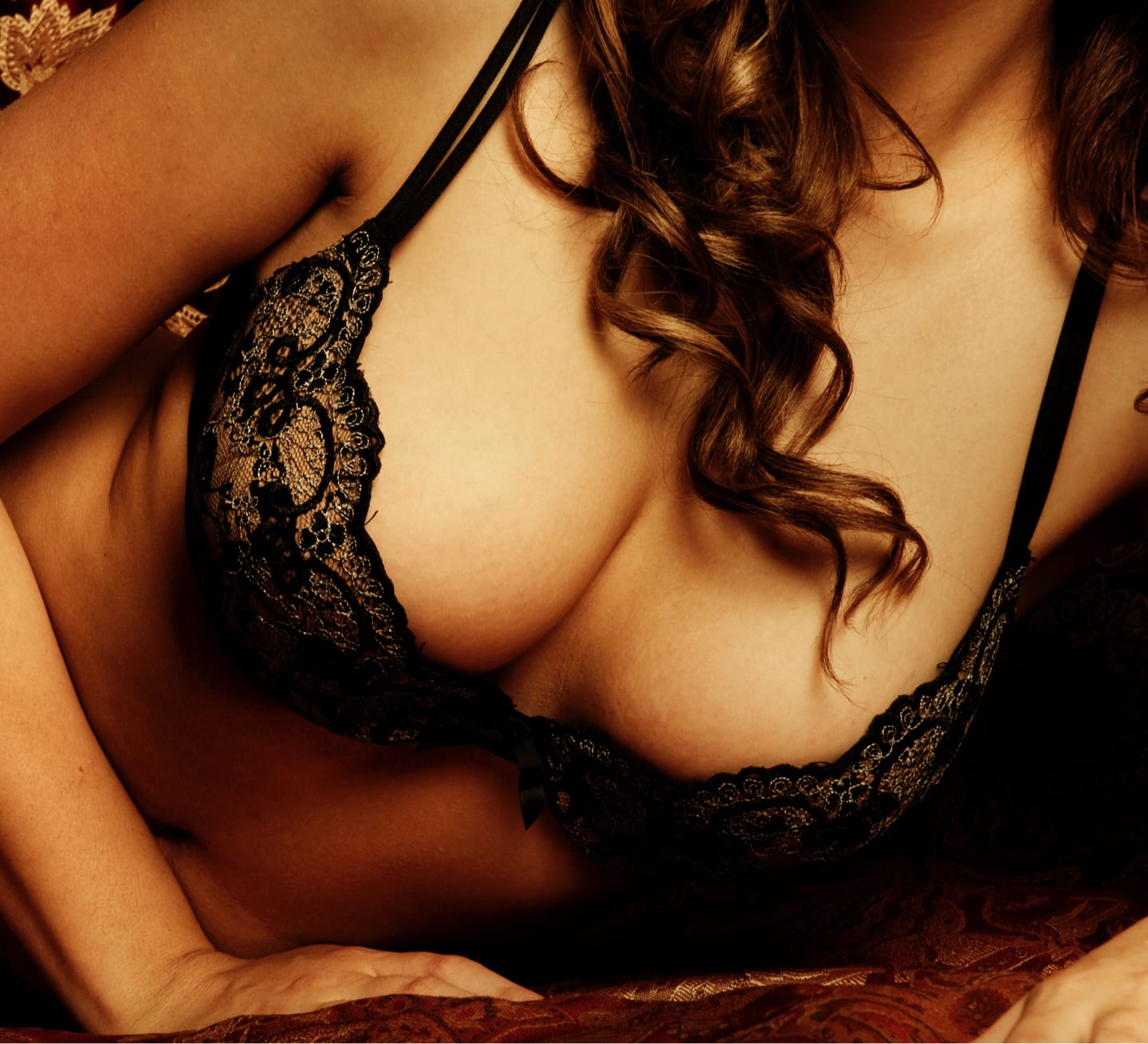 Am I a Candidate for
Breast Augmentation

with Fat Transfer?

For the right candidates, fat transfer for breast augmentation is a highly effective, minimally invasive, volume-enhancing procedure. If you are considering this type of breast enhancement, it is important to understand its limitations, so you have realistic expectations.
If you want to achieve natural-looking, firmer breasts with a moderate increase size you are likely a good candidate for this treatment. Your breast size can be increased by about a half to one full bra cup size.
Although fat transfer can enhance breast shape, especially the cleavage and upper part of the breasts, best results are achieved on women who have good breast shape and flexible skin. Women who have sagging skin, drooping breasts, pronounced asymmetry and/or desire a larger increase in breast size will usually achieve better results with breast implants.
---
Results from Breast
Augmentation with Fat Transfer
Breast augmentation with fat transfer create a visible enhancement, but not a large increase in breast size. Shape, firmness and fullness can be improved. As breast implants are not used, the final result is a soft, natural look and feel – as it is your own natural fat. There is no risk of rejection, as your body recognizes your own fat cells.
Only a certain percentage will become viable in the new location, so the breasts are typically overfilled. You can undergo this procedure several times for a more significant increase in size. Harvesting the fat from another are of your body makes it possible for Dr. Rashid to reshape these problem areas for a more balanced, attractive figure.