What Are The Benefits Of Going To a Medspa?
If you're considering cosmetic treatments for your face or body, you might wonder if it's worth going to a medspa (medical spa). As the name suggests, medical spas are a combination of medical centers and spas. They provide medical-grade cosmetic treatments within a luxurious and relaxing spa-like environment with a focus on mindfulness and peace. This article explores the primary benefits of seeking cosmetic treatments for medspas instead of medical clinics.   
1. Spa-Like Ambience
We opt for cosmetic treatments not just because they provide superficial improvements to our physical features but because they improve our self-confidence and self-esteem. Cosmetic treatments make us feel better in our bodies. As such, you must opt for cosmetic treatments in an environment conducive to mindfulness and relaxation. Medical spas place the utmost emphasis on creating a warm, soothing, and luxurious ambiance that soothes your mind, body, and soul. You can let your daily concerns and anxieties slip away as the treatment addresses your cosmetic concerns.
2. Cutting-Edge Treatments
Medical spas stay abreast of the latest developments in the world of cosmetic treatments. The moment a new innovation hits the market, medical spas procure the technologies to ensure their patients always have access to the latest treatments. This allows them to constantly offer innovative solutions that address your concerns with minimal side effects, complications, or downtime. Since they focus entirely on cosmetic solutions, you can rest assured that they'll always offer the most effective and safest treatments. Medical clinics, in contrast, often use outdated technologies that might cause more discomfort or side effects than necessary.
3. Personalized Solutions
You can't always know which treatment is ideal for your specific needs. You might have a vague notion of what you want. Maybe you want to reverse the signs of aging on your face. Maybe you're unhappy with unwanted pockets of fat on your body. Or maybe you can't exactly put a finger on what you're unhappy with. Medical spas are led by trained experts and aestheticians who discuss all your concerns, run tests, and examine your skin to curate the ideal selection of treatments. They can help you better understand the source of your concerns and the ideal solutions. Medical spas provide personalized solutions that address your specific goals and needs, helping you feel more in touch with your inner self.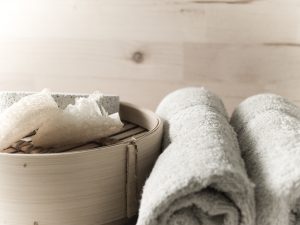 4. Certified Professionals
There's a common misconception that the providers in medspas lack training or certification. If you go to reputable medspas, you can rest assured that your treatments will be led by certified aestheticians and professionals with significant training. The best medspas only hire trained and certified healthcare professionals who specialize in the treatments they're performing.
5. Recover in Luxury
Medical spas allow you to recover in the utmost luxury. You don't need to re-enter the hustle and bustle of daily activities immediately after the treatment. Instead, you can remain in the medspa's sanctuary and let the effects of the treatment take hold of your senses. You can also opt for a relaxing massage before you go back to your regular life.
Rashid Plastic Surgery has a state-of-the-art and luxurious medical spa overseen by an exceptionally talented plastic surgeon of national repute. Please schedule a consultation with our aestheticians to rejuvenate your mind, body, and soul.